News!
December 10, 2017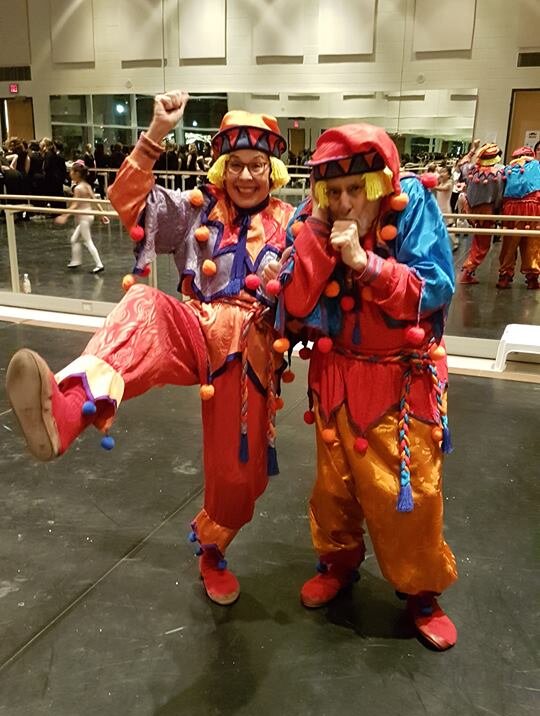 What a treat. We were Cannon Dolls in the Nutcracker Suite with the wonderful National Ballet of Canada. We had such fun.
December 2, 2017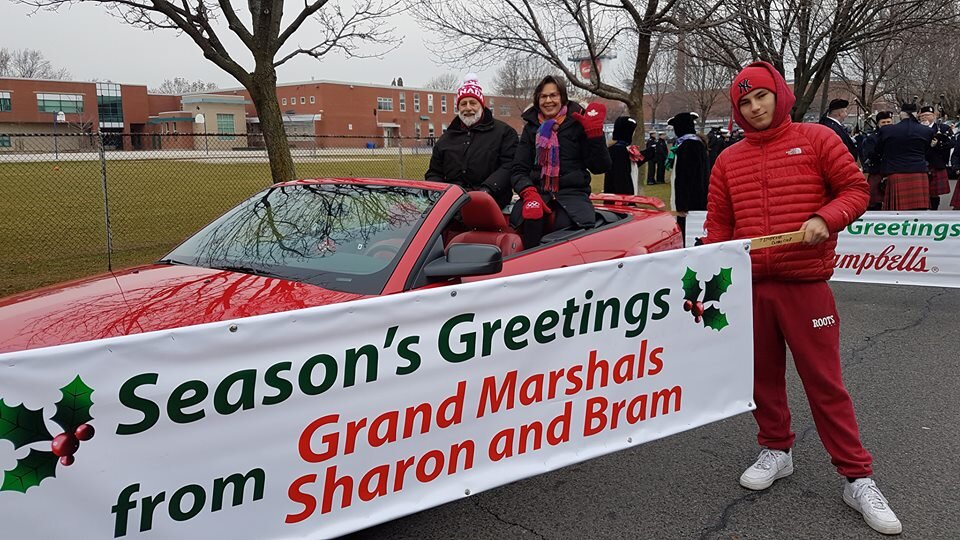 Such fun at the Etobicoke Lakeshore Santa Claus Parade. The sun was shining and there were lots of Skinnamarink singers!
November 29, 2017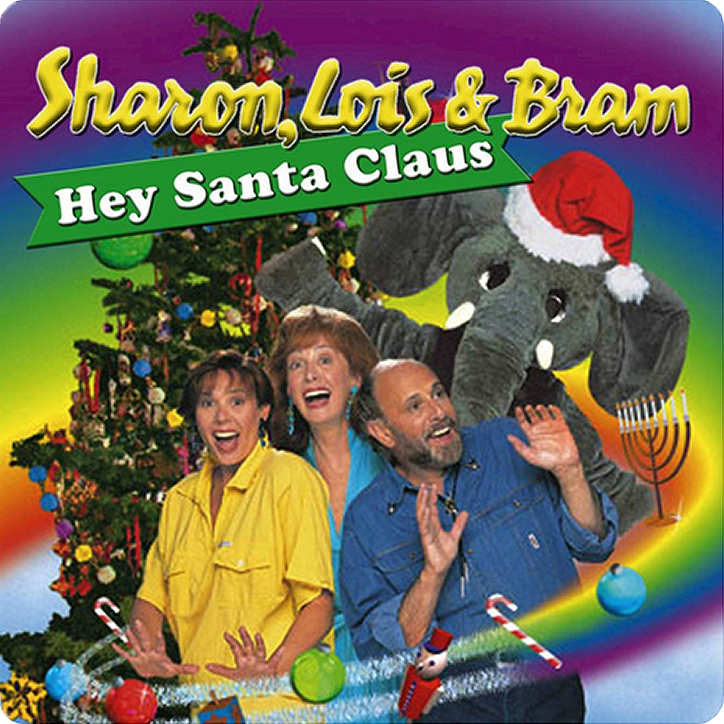 We have re-released a holiday single that we recorded back in 1982 called HEY SANTA CLAUS. It's available at all digital music stores such as iTunes, Google Music, Spotify and more.
This is the i-Tunes link!
November 14, 2017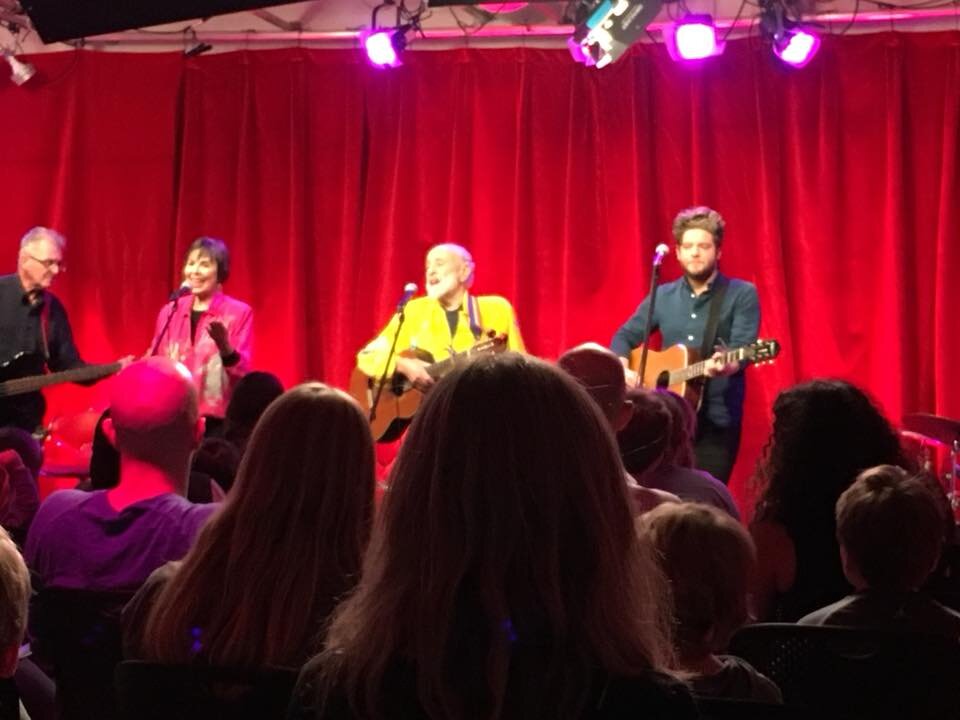 Our mystery concert in Toronto last night was at YouTube Space. We had such a great time performing with our friend Josh Lovelace!
August 6, 2017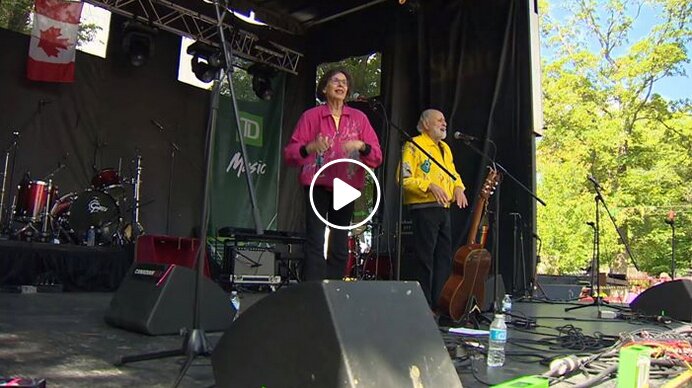 Many thanks to CBC Newfoundland and Labrador for this lovely video about us in St. John's!
July 1, 2017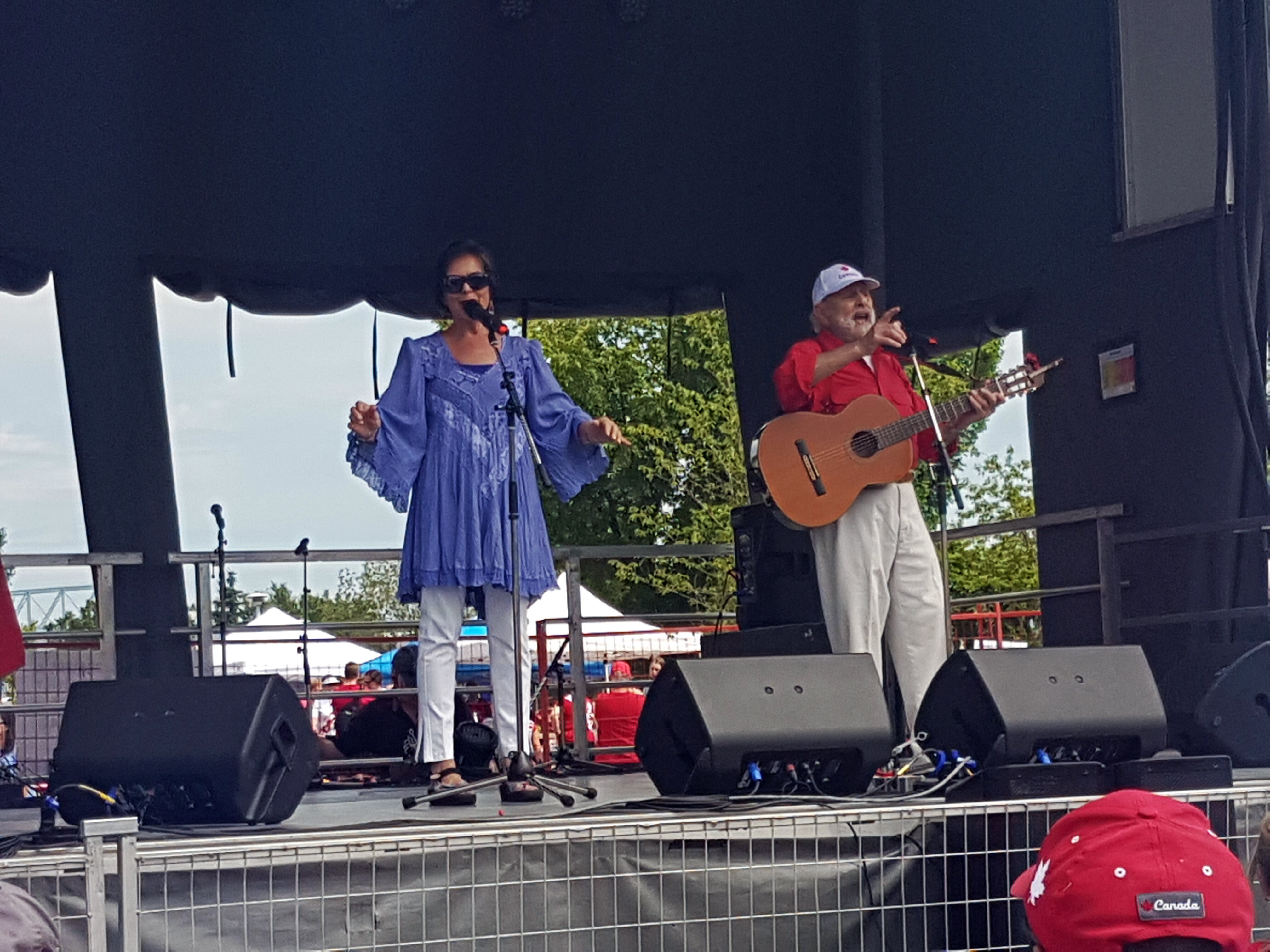 We did Canada Day in Sherwood Park, Edmonton, and had a wonderful time!
November 18, 2016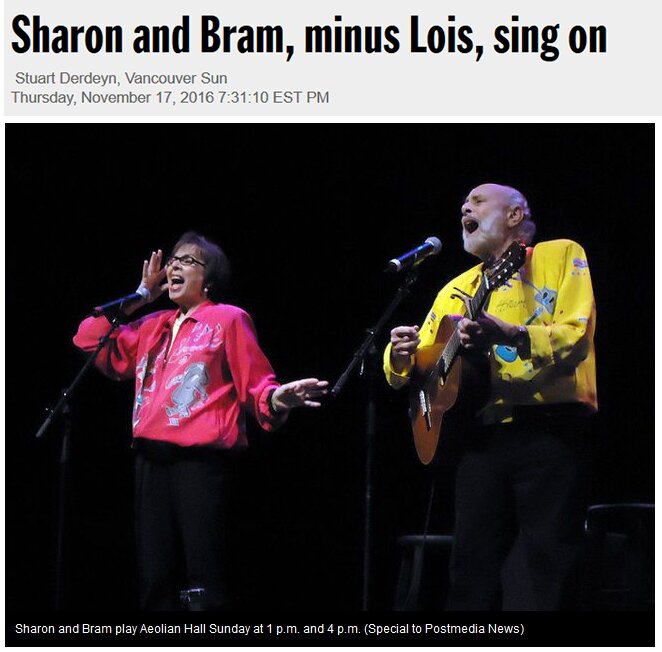 Thank you to The London Free Press for this article!
READ HERE
04 October 2016
Many thanks to Endeavors Media for this podcast interview!
18 September 2016
Sharon and Bram's interview at CBCnews British Columbia
Read the full article HERE
15 September 2016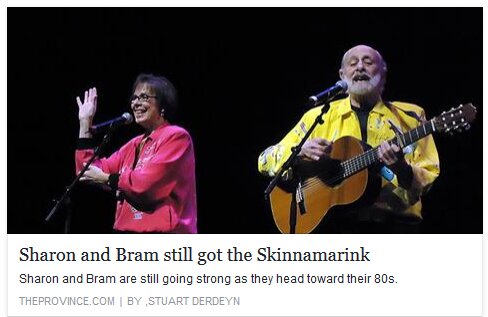 Many thanks to The Province for this great article!
READ HERE
4 August 2016
Celebrating Lois!
Many thanks to Adam Wurtzel for this wonderful video!
3 July 2016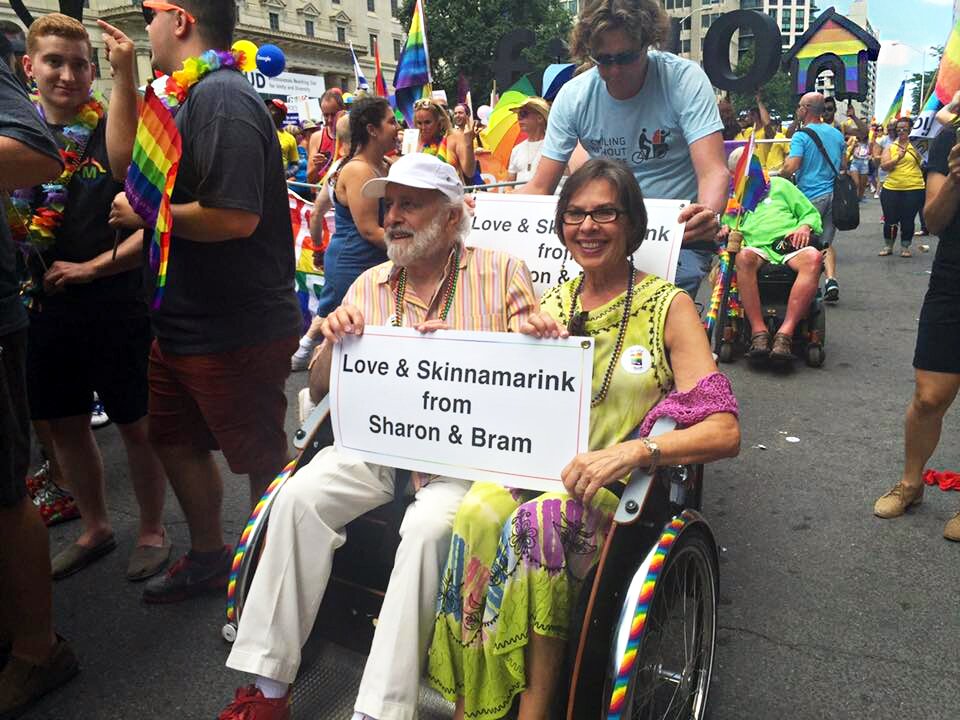 Fun at Family Pride 2016, Toronto!
Watch our interview at CP24 Breakfast (Sharon, Bram take part in Family Pride) HERE
June 14, 2016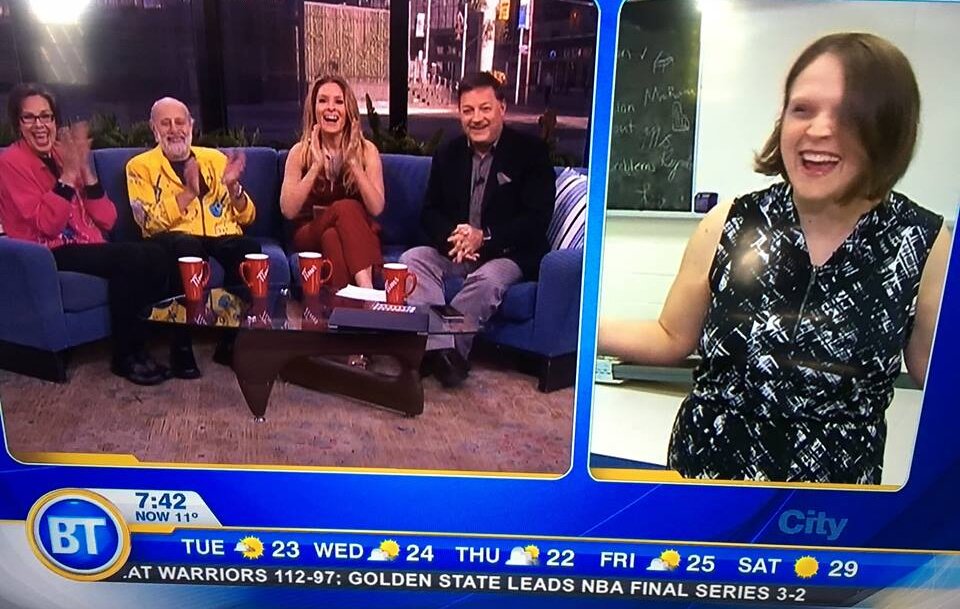 #skinnamarinkchallenge winner: Ms. Reynold's class at Ingelborough P.S. in Brampton!
CONGRATULATIONS!
April 6 2016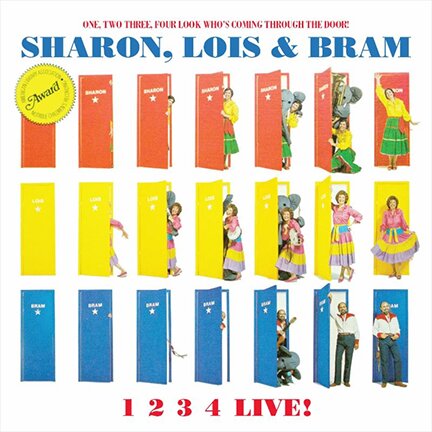 Casablanca Kids Honours Legacy of Sharon, Lois and Bram with 1,2,3,4 LIVE! CD Release
Click HERE for full details!
September, 2015
Celebrating Lois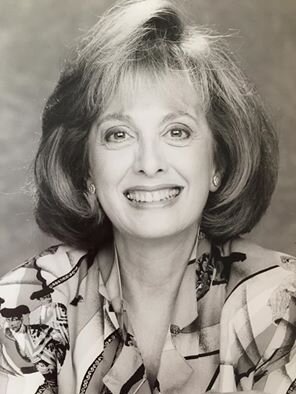 A special tribute concert to commemorate the extraordinary legacy of Lois Lilienstein.
A special public celebration, hosted by Sharon Hampson and Bram Morrison of Sharon, Lois & Bram, will take place on Saturday, September 26, 2015 to honour and pay tribute to the wonderful life of their partner and friend, Lois Lilienstein. Proceeds will benefit Mariposa in the Schools, who provide programmes benefitting school children across Ontario with a repertoire of world music, dance, storytelling, spoken word and puppetry that celebrate cross-cultural understanding.
Celebrating Lois will be an evening filled with music and memories, including classic Sharon Lois & Bram songs, mixed with some of Lois's favourite tunes. The event will feature a look at memorable moments on and off stage, on screen and in life, and will remember Lois through songs, stories, photos and video, featuring special guests, and of course laughter. "We're having a party for Lois, and Lois loved a party!" said Sharon and Bram. "We are so pleased to have the opportunity to share these memories with the people whose lives were touched by Lois."
As Lois LOVED to bake, the evening will offer a "sweet treat" as well as presenting a fun and touching look at Lois's life, from the perspective of her friends, family and colleagues. Musical moments will feature well-loved Lois favourites from the Sharon, Lois & Bram songbook, including "She'll be Comin' Round the Mountain", "One Elephant", audience favourite "Skinnamarink", and more!
When: Saturday, September 26, 2015
Time: 7:00 pm
Where: Jane Mallett Theatre, St. Lawrence Centre for the Arts, 27 Front Street East, Toronto
Proceeds to benefit Mariposa in the Schools – if you cannot attend and wish to make a donation in Lois's memory please go to: http://www.mariposaintheschools.ca
June 8, 2015
Review of Sharon & Bram at Field Trip!
"...the spirit of childhood can last as long as you want."
Read the full review in Exclaim!
May 3, 2015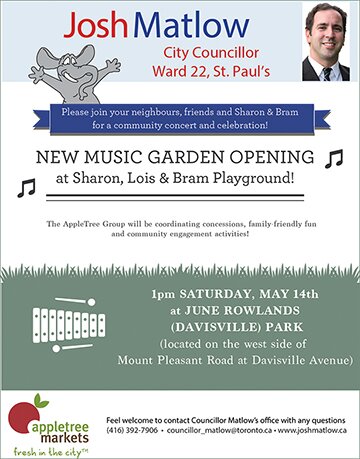 Music Garden Opening - May 14th!
April 28, 2015
Dear friends and fans:
As you may know, our dear friend and partner Lois Lilienstein died on 22 April 2015. We were with her to the end, and we are very sad, as are thousands of people, young and old, who loved her and her music. We have been receiving many messages of condolence and, while we cannot answer them all individually, you must know that we appreciate each and every one of them.
Lois was a great musical and theatrical talent, and not only did she inspire her fans in the audience, she inspired us as well. She was a great partner to work and play with, and we will miss her. And we will keep singing.
Sharon & Bram
March 31, 2015
A special, unusual, Sharon & Bram event:
Come sing with us...
A house concert for ADULTS who remember the Folk Years of the 60's and 70's Saturday 9 May 2015 at 7:30 pm in Thornhill, Ontario.
For further information and reservations, contact AUER-House Concerts at auerworld@gmail.com
ACT FAST! The last one one sold out beyond capacity.
March 24, 2014
Sharon, Lois & Bram Playground Opening Ceremony in May!
Toronto City Council has unanimously passed Councillor Josh Matlow's motion to name the playground in June Rowlands Park in honour of Sharon, Lois & Bram.
There will be an opening ceremony in the park, at the north-west corner of Mount Pleasant and Davisville in North Toronto, on Saturday 10 May 2014 at 1 pm.
This will be a fun event for families, and a rare opportunity to see and hear Sharon, Lois & Bram together.
There will be singing!
August 28 2013
Sharon, Lois & Bram Playground!
Councillor Josh Matlow is bringing a motion to have the playground in June Rowlands Park named after the iconic children's musical trio.
Read the article here